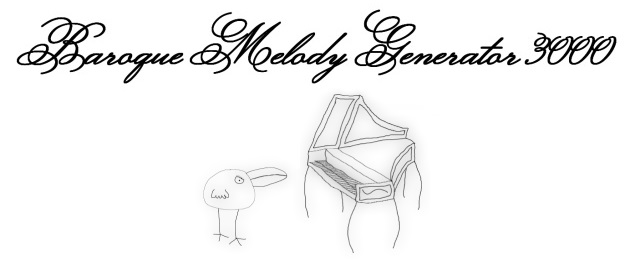 Baroque Melody Generator 3000
A downloadable music generator for Windows
This is the standalone version of the music system created for Bird Ladies, a narrative game still in development.
To explain how it all works, a devblog article will be published in a few months around the same time the game itself is released.

In the meantime, feel free to play around with it. Share your best melodies, use it with your favourite silent movie, or use it as dynamic music ambience for a fancy tabletop role-playing game ;)
Thanks to Clément Duquesne (https://spotline.itch.io/) for the great feedback and Katy for the editing of all the text content.
About Linux and macOS support

A few people have asked if the melody generator and the game are going to be released on Linux and macOS too.
While Unity and Wwise are not an obstacle at all toward that goal, Heavy, the tool used here to generate custom Wwise plugins from Pure Data patches, requires a Linux system and a macOS system to build the plugins for these platforms. I don't have access to these systems right now and I know very little about them.

So, it is most likely possible to have the melody generator and the game on these platforms too, but it would require time to set up and maintain and I currently prefer to spend that time on the game itself.
If I see more and more people asking about it, I will reconsider it :)

Download
Click download now to get access to the following files:
Baroque Melody Generator 3000 (Windows 64-bit)
23 MB